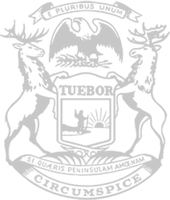 Rep. Alexander backs financial stability for equine fund in budget vote
RELEASE
|
September 22, 2021
Following approval by the Legislature of the state budget today, state Rep. Julie Alexander, the chair of the House Agriculture Committee, touted an innovative funding approach to facilitate the use of resources used to support the equine industry.
The budget deposits $3.2 million into the Agriculture Equine Industry Development Fund (AEIDF). The AEIDF, funded by revenues specific to the horseracing industry and gaming, supports programs to incentivize breeding and raising of horses in Michigan, including funding assistance for horseracing at county fairs.
Because annual expenditures for the AEIDF depend on same-year revenues, spending decisions are made based on projections. The budget's one-time deposit into the AEIDF from the state general fund is intended to help alleviate this problem by ensuring revenues are available to coordinate fund expenses.
"Using specific dollars generated by taxes on simulcasting and other wagering, the AEIDF supports the horse industry in Michigan," said Alexander, of Hanover. "The uncertainty of annual revenues makes it difficult to decide how best to distribute the fund each year, but an innovative investment in this year's budget will give greater confidence and certainty for the AEIDF going forward. A one-time deposit to front-load the AEIDF will create an avenue on which the state can rely to coordinate spending from the fund. This investment will allow for more efficient management of the fund for years to come."
The deposit was included in the state budget laid out in Senate Bill 82, which passed the Legislature with bipartisan support. SB 82 now advances to the governor for her consideration.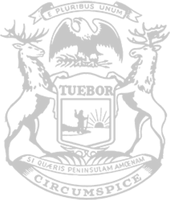 © 2009 - 2021 Michigan House Republicans. All Rights Reserved.
This site is protected by reCAPTCHA and the Google Privacy Policy and Terms of Service apply.