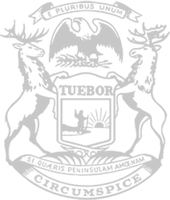 State Rep. Ken Borton, of Gaylord, testifies on his House Bill 4088 before the Committee on Natural Resources and Outdoor Recreation on Thursday, April 29, 2021. HB 4088 would allow recreational wildlife feeding near a residence.
House panel approves Rep. Borton plan to allow wildlife feeding
The House Committee on Natural Resources and Outdoor Recreation today approved a plan by state Rep. Ken Borton to allow people to feed deer and other wild animals recreationally at their homes.
"Our state, especially in Northern Michigan, is blessed with abundant natural resources, beautiful outdoor environments, and charming wildlife," said Borton, of Gaylord. "Unfortunately, rules crafted by bureaucrats to prohibit baiting have also prevented people from feeding animals in their own yards, including for animals facing starvation. My plan will restore common sense and let Michigan residents feed and appreciate our Michigan wildlife."
Borton's House Bill 4088 would allow an individual to put out food for birds and other wildlife to prevent starvation or for recreational viewing. The plan would allow up to two gallons of feed to be placed, scattered, or distributed within 300 feet of a residence.
The committee advanced HB 4088 unanimously, and it now proceeds to the entire House of Representatives for consideration.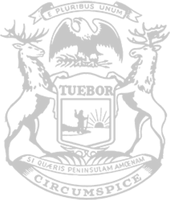 © 2009 - 2021 Michigan House Republicans. All Rights Reserved.
This site is protected by reCAPTCHA and the Google Privacy Policy and Terms of Service apply.