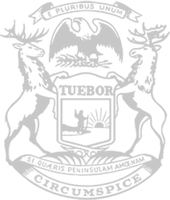 COLUMN: Working tirelessly for people and families in Calhoun, Kalamazoo Counties
By state Rep. Matt Hall of Marshall
In my first term in the Michigan House, my focuses have been protecting lives and livelihoods along with making sure state government operates more effectively and efficiently.
I kept this focus up until the final day of the 2019-2020 legislative session, where I helped pass a $465 million COVID-19 relief plan that provides up to $1,600 per worker who has lost wages because of Governor Whitmer's shutdowns. It provides grants of up to $20,000 to help restaurants and other small businesses that are facing economic collapse because of the governor's orders. The plan also funds the statewide distribution of COVID-19 vaccines and general testing and focus areas such as nursing homes. As only one member of the House of Representatives, I am doing everything I can to help the people of Michigan survive the many challenges we have faced over the past two years. These problems have been made more difficult because our governor will not work together with the Legislature, and has not listened enough to the perspective of people who have been negatively impacted by her decisions.
Governor Whitmer has unilaterally shut down the livelihoods of millions of Michigan workers causing them to struggle to pay bills and put food on the table for their families. Thousands of people across Calhoun and Kalamazoo counties have reached out to me about these orders and shared their experiences about how difficult it was to obtain needed unemployment benefits.
I acted on those concerns while chairing the Joint Select Committee on the COVID-19 Pandemic, the bipartisan committee of House and Senate members that was tasked with examining the status and efficacy of governmental actions in response to the COVID-19 pandemic in Michigan. I helped people throughout southwest Michigan and across the state get their unemployment claims fulfilled and their benefits paid – after they'd spent weeks unable to talk to anyone at the agency. My committee has provided people with a needed platform to express that there were significant problems with the state's Unemployment Insurance Agency (UIA), while showing that Gov. Whitmer did not have a sufficient plan of action in place to account for the millions who were put out of work through her orders.
I held multiple hearings with former UIA Director Steve Gray – where it was clear he was not aware of the problems that people were encountering. Without our committee to hold the agency accountable, the Whitmer Administration may never have understood the true scope of the problem.
We learned in November that earlier this year, while hundreds of thousands of people with valid claims waited for months to get their unemployment benefits, the Whitmer Administration disabled fraud detection tools causing hundreds of millions of dollars of fraudulent claims to be paid out to criminals. The auditors that discovered this reported that UIA Director Gray told his employees that fraud prevention was not a high priority of the agency.  The Whitmer Administration's mishandling of these fraudulent claims caused a massive correction that required every single unemployment benefits claimant to go through additional steps to verify his or her identity. By trying to cut corners, the Whitmer Administration actually slowed down the payment of benefits to hundreds of thousands of eligible Michigan workers.
The mismanagement of the UIA rightfully led to Director Gray's resignation. My committee has already met with the new acting director Liza Estlund Olson, and she shared her plans to fix the agency. I have offered her my full support in turning around the UIA and paying eligible claimants timely and accurately. I intend to keep a close watch on this agency in the coming year.
Shedding light on how Gov. Whitmer's orders and decisions have impacted people within my committee hearings has led to a smarter plan of action in confronting COVID-19. A Supreme Court decision on emergency powers which required the governor to work with the Legislature has demanded a more concise and practical approach – which will ultimately keep both people and the state's economy healthy. While we still don't have clear answers from Gov. Whitmer's administration about how specific data tracks with decisions or what benchmarks they are using, bringing administration officials before our committee has offered a desperately needed and desired check for the people.
Recently, I invited Department of Health and Human Services Director Robert Gordon for testimony. Following the Supreme Court's order, Gordon issued broad health directives that suspended livelihoods – closing in-person dining, movie theaters, bowling alleys and in-person high school education. Since the directives in many ways mirrored previous orders issued by Gov. Whitmer, I pressed him to explain the limits of his authority. He admitted that the powers he is exercising under the public health code are more limited, and he does not have the power to amend statutes. His answers seemed to contradict some of his orders. Fortunately, he recently rolled back some of these directives, as my committee hearings have led to sharper decision-making and honest discussions about what justifies decisions that have such far-reaching effects on Michigan residents.
My committee also focused on Gov. Whitmer's dangerous and reckless plan to place patients who had tested positive for COVID-19 into nursing homes with vulnerable residents. Legislation to develop a smarter approach that recognized the science and data involving COVID-19 and the elderly came directly as a result of my committee's hearings. This led to improved policies that protected our friends and loved ones in these facilities.
While I have worked to keep Michigan residents and our state's economy healthy going forward, I have also been working to ensure people have faith in our election process. It is vitally important as we go forward to have transparent, efficient and trustworthy elections that are both free and fair. So much about this election has been made into a partisan fight, but this stance is something we should all strive for and one that our democracy depends on.
I threatened to subpoena Dominion Voting Systems to appear before the Legislature in response to reports of issues involving the company's tabulating machines. As a result, Dominion CEO John Poulos recently appeared before the Legislature and provided people with answers to questions they have been asking of their elected officials. I also have invited Secretary of State Jocelyn Benson to speak on how the election was conducted, but she has so far declined to provide people with needed transparency.
As Chairman of the House Oversight Committee, I invited President Trump's attorney Rudy Giuliani to present eyewitness accounts of election irregularities that were reported by Michigan residents at places such as the TCF Center in Detroit. My committee has issued subpoenas to city clerks in Detroit and Livonia requesting records, documents and communications from local officials who oversaw election processes where irregularities were reported. As that information is provided to us, I will be reviewing plans and outlines for the absent voter counting structure, as well as qualified voter file information and lists of poll workers, their party affiliations and training procedures. I have also demanded surveillance footage, hard drives and other storage materials such as USB drives to give the people of Michigan clarity on how these elections functioned and where our elections can operate more efficiently.
These efforts are all essential to giving people answers they deserve as they question whether they can trust Michigan's election system.
Other legislative highlights from my first term include establishing a state budget with the help of the Trump administration that did not feature significant cuts – using C.A.R.E.S. Act funding to continue to fund essential services such as health and public safety. I voted to approve the Legislature's Return to Learn plan to safely and sensibly get our kids back in the classroom. Instead of a one-size-fits-all approach, the signed legislation empowered local school districts and health departments to work together to develop health and safety standards that are best for their unique areas. It offered needed flexibility, and a chance for kids to return to the classroom where they are in the best position to develop and succeed.
A proposal I offered that was signed into law in October will increase transparency and accountability within state government by requiring the Office of the Children's Ombudsman to publicly release findings and recommendations related to a child abuse or death investigation within 30 days of a case's closure date and with confidential information redacted. The public was previously not able to review the findings of these investigations. When you can't know if the system is or isn't working, you can't make improvements. This particular improvement, which was spurred from a series of audits over the past two years that raised concerns about the state's system and how issues are addressed, will protect the lives of Michigan's children going forward and had broad bipartisan support.
Another reform I offered that was signed into law in December will bolster the state's ability to respond to cybersecurity emergencies while keeping sensitive information safe. A 2019 performance audit conducted by the Auditor General revealed volunteer background check and training requirement issues within the Michigan Cyber Civilian Corps (MiC3) program. As Chairman of the House Oversight Committee, I looked into these problems with the volunteer cybersecurity unit and reforms followed – shoring up background check requirements and clarifying what particular personnel can have access to. The Department of Technology, Management and Budget – which oversees the MiC3 program – warmly welcomed the bill and oversight as a targeted and effective remedy to help a program work better for people. It passed unanimously in the Michigan House and Senate.
I will continue generating creative and effective solutions for people in Calhoun and Kalamazoo Counties during the 2021-22 legislative term. It's critical to ensure state government is forthright and accountable, while developing plans that make our state a better place to live, work and raise a family.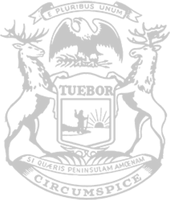 © 2009 - 2021 Michigan House Republicans. All Rights Reserved.
This site is protected by reCAPTCHA and the Google Privacy Policy and Terms of Service apply.